Ethical Hacking (the whitehats)

These concepts should be understood because they are very important for information security

Lets look at it this way, according to the Harry Potter movies, Harry Potter and Voldemort are almost alike, But the difference between them is, unlike Voldemort, Potter accepts mortality and uses his knowledge of magic for good.

funny example though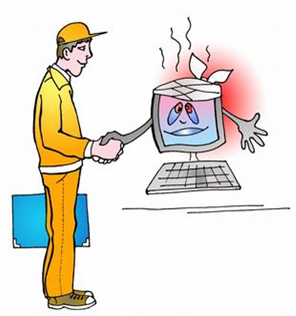 Ethical hackers are those that use their knowledge and skills for good. They are the ones called whitehat hackers. They have a lot of benefits in the society because, they stand for what is good and beneficial to everyone. They are well paid by their employers so as to resist the temptation of going dark. This can be an eye opener for others since its better to live a life which you won't have to be running from the authorities or harming anyone.


My concept of Ethical Hacking and information security is meant to encourage those who are so interested in computing but fear some aspects due to the misconception about breach in security and the law and also to show those who are already breaking the law and system that there is some good in doing the right thing.




---

Here are some notable whitehats.

1. Berners-Lee: He has been honored with the Millennium Technology Prize and several other honors. His feat is the invention or the world wide web. The system that's been used to access internet files and websites today. He also founded the World Wide Web Consortium at MIT which considers itself as an international consortium where member organizations, full-time staff and the public work together to develop web standards.


2. Stephen Wozniak: Together with Steve Jobs, co-founded Apple Computer and sold the first 100 of the Apple I to a local dealer for $666.66 each. Has been inducted into the National Inventors Hall of Fame in September 2000 and also has been awarded with the National Medal of Technology, honorary doctorate degrees from some Universities. He also participates in philanthropy no longer working full time at Apple.

3. Linus Torvalds: has an asteroid named after him and has received honorary doctorates from some Universities and is considered the father of Linux(the Unix-based operating system). He is a Finnish software engineer and had hacked a few games. He is more focused on the positive part of the whole show. He created the Linux kernel in 1991. He still works for Linux and is very open to new ideas as well as coordinating the code received as a contribution from volunteer programmers.

4. Tsutomu Shimomura: after been hacked by Kevin Mitnick, together with computer journalist John Markoff, chose to help the FBI capture Mitnick. Shimomura out-hacked Mitnick to bring him down using Mitnick's cell phone. He earlier did some bad things but realized his mistakes and decided to do a right thing for the good of everyone.

5. Richard Stallman: Founder of GNU Project and Free Software Foundation, Has honorary doctorates from more than 5 institutions. He worked earlier as a staff hacker on Emacs project. He encourages availability of free software for all.

---
We can be well respected and important in the world like these guys or can be;

Blackhats

This on the other hand is different from Ethical hacking.These guys mostly do it out of curiosity or for fun while others do it for personal gain. But the results are devastating. Our computers suffer, our credit cards suffer.

This is where Lord Voldemort comes in.(exceeding the limits)

1. Adrian Lamo His hits include Yahoo!, Bank of America, Citigroup New York times, Microsoft and Cingular. He operated like Danny Ocean in Ocean's 11. He'ld tell alert his victims that he was in their systems and they would helplessly do nothing. He was later arrested too.

2. Kevin Mitnick: He is considered the most wanted computer criminal in United States history and some of his feats have been shown in Takedown(2000 movie) and Freedom Downtime(2001). He would hack into computers, steal corporate secrets and scramble phone. He was later apprehended.

3. Jonathan James: At the age of 16 was imprisoned for hacking into the Defence Reduction agency server. At first it was fun then the sudden urge of wanting to get more. He created a backdoor to the agencies systems which enabled him to read emails and get employee information like usernames and passwords. He also stole software worth upto 1.7million USD from NASA forcing NASA to shut down their systems.

4. Robert Tappan Morris: Known as the creator of Morris Worm, which is the first computer worm on the Internet. The worm as of the time of production, multiplied excessively, causing computers to be very slow to the point of not being able to be used. It affected approximately 6,000 machines. He was apprehended and fined 10,500.USD

5. Kevin Poulsen: aka Dark Dante, hacked the LA radio's phone linesduring a call contest, and won 2 Porsche, 20000USD and an all expense paid trip. He also hacked the FBI to get information during his flee. He was into phone phreaking. He was later on apprehended and served a five years sentence.


Some of these guys started all out of curiosty and couldn't control the urge of wanting to find out more and the result has been devastating.

Ethical hacking can be learnt even in Universities. High interests in computing or hacking should be used for the good of the public because, Ethical hacking doesn't harm anyone its only meant to correct and point out flaws.